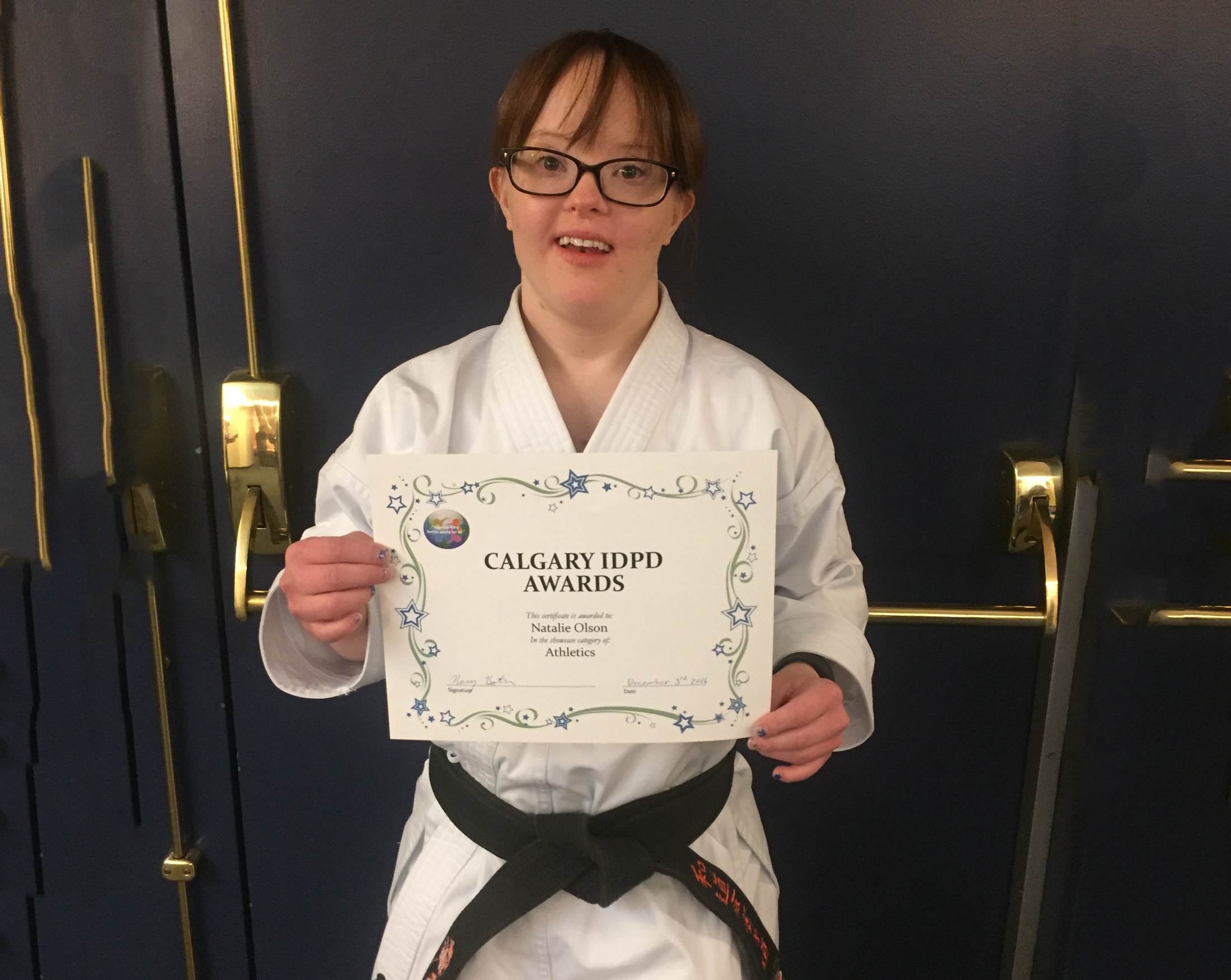 Hi everyone, Natalie here again!
I hope that you all had a wonderful holiday season and have a happy 2017!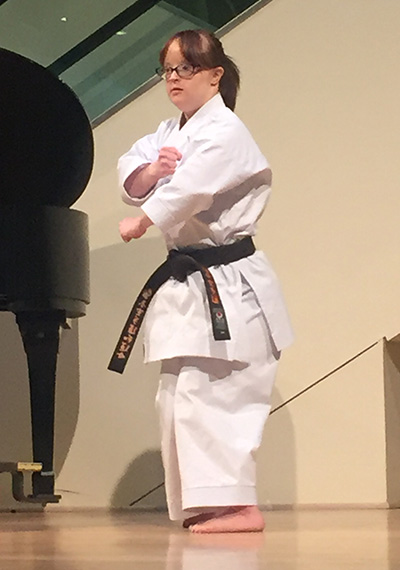 The United Nation's International Day of Persons with Disabilities is every year on December 3rd. Corrine and Kaitlyn at CDSS nominated me to be showcased in the IDPD event here in Calgary on December 2nd. I was also chosen to win an award for excellence in athletics. They asked me to give a speech and show my karate moves in a demonstration. I showed them 3 kata's, for those of you that don't know a kata is, it's a choreographed pattern movements in martial arts.
There were many people being honoured at the event, some showed their talents on the stage; a talented piano player, a man who made movies and a dance troop, and some had tables with displays on them to showcase their talents.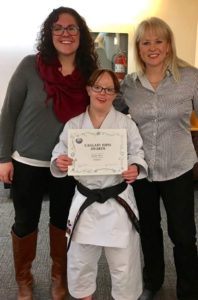 I am honoured to be nominated and to have won an award, and I hope to inspire others to do great things! Thank you to everyone who put on the event in Calgary!
If you would like to see the video of my speech click here.
If you like to see the video of one of my kata's click here.