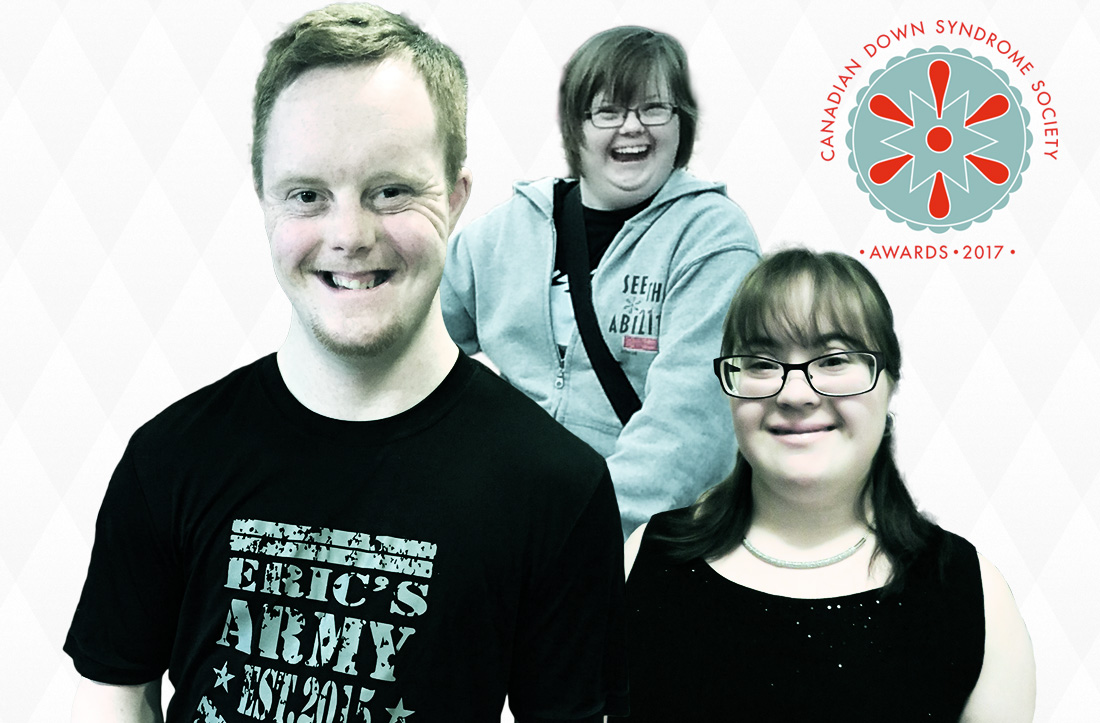 The Canadian Down Syndrome Society (CDSS) has awarded Eric Vriend, Teresa Pinkoski, and Laura Stremble with CDSS Awards for World Down Syndrome Day. From nominations received across the country, Eric, Teresa and Laura are being celebrated as leaders in Canada's Down syndrome community.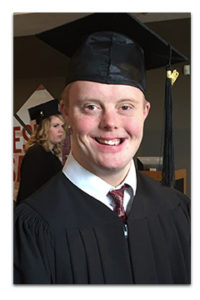 Eric has received CDSS's highest honour, the 'Advocate of the Year' award and a $1000 bursary. As the founder of "Eric's Army", Eric has encouraged people in Barrhead and across Alberta to 'See the Ability', treat others as equals and make positive impacts in the lives of people around them. Eric is gym owner/manager and volunteers as volleyball assistant coach at MacEwan University.
"Eric is clearly a community leader," said Rita Lyster, one of Eric's nominators. "Most importantly he gives (back to the community) with his positive demeanour and encouragement to the world around…I am proud to be part of Eric's Army!"
Teresa and Laura are recipients of the Inspiration Award. Each will receive a $500 bursary.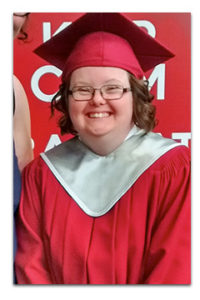 Teresa is a graduate of McEwan University, daycare worker, and community volunteer. She has inspired all those in contact with her to accomplish beyond what is expected. Through hard work and perseverance, Teresa earned an Early Learning and Child Care modified diploma in 2016.
"Teresa is truly a role model for younger children who have Down syndrome," Michelle Szott, one of Teresa's nominators, wrote. Teresa has also contributed over 425 volunteer hours at Fort Edmonton and countless others with the Strathcona County Library.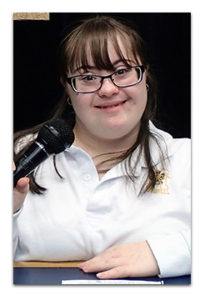 Laura, from Dundas, is a young leader in Ontario's Down syndrome community. Laura played a major role in the passing of Bill 182 – Ontario Down Syndrome Day, speaking at Queen's Park on behalf of other people with Down syndrome in the province.
"Speaking as a parent of a four-year-old boy with Down syndrome, it is inspiring for me to meet people like Laura. She reminds us what is possible, instead of focusing on what is challenging," wrote Jennifer Crowson, President of the Down Syndrome Association of Hamilton (DSAH). "She shows us the power of education and how with the right supports, everyone can succeed."
 The CDSS Awards aim to celebrate every day Canadians with Down syndrome. http://www.achaten-suisse.com/ They are announced annually on World Down Syndrome Day. World Down Syndrome Day gives people around the world the opportunity to recognize and celebrate the contributions made by people with Down syndrome. It occurs annually on March 21 and is officially ratified by the United Nations. More information about World Down Syndrome Day is available at www.cdss.ca.
About Canadian Down Syndrome Society:
The Canadian Down Syndrome Society (CDSS) is a vital resource linking individuals, parents, and professionals through advocacy, education, and providing information. The Canadian Down Syndrome Society is proud to be the voice of Canadians with Down syndrome and their families. Visit www.cdss.ca for more information. #SeeTheAbility
###
Media Contact:
Kaitlyn Pecson, Communications Manager
Canadian Down Syndrome Society
Phone: (403) 270-8500 ext. 209
Email: kaitlynp@cdss.ca