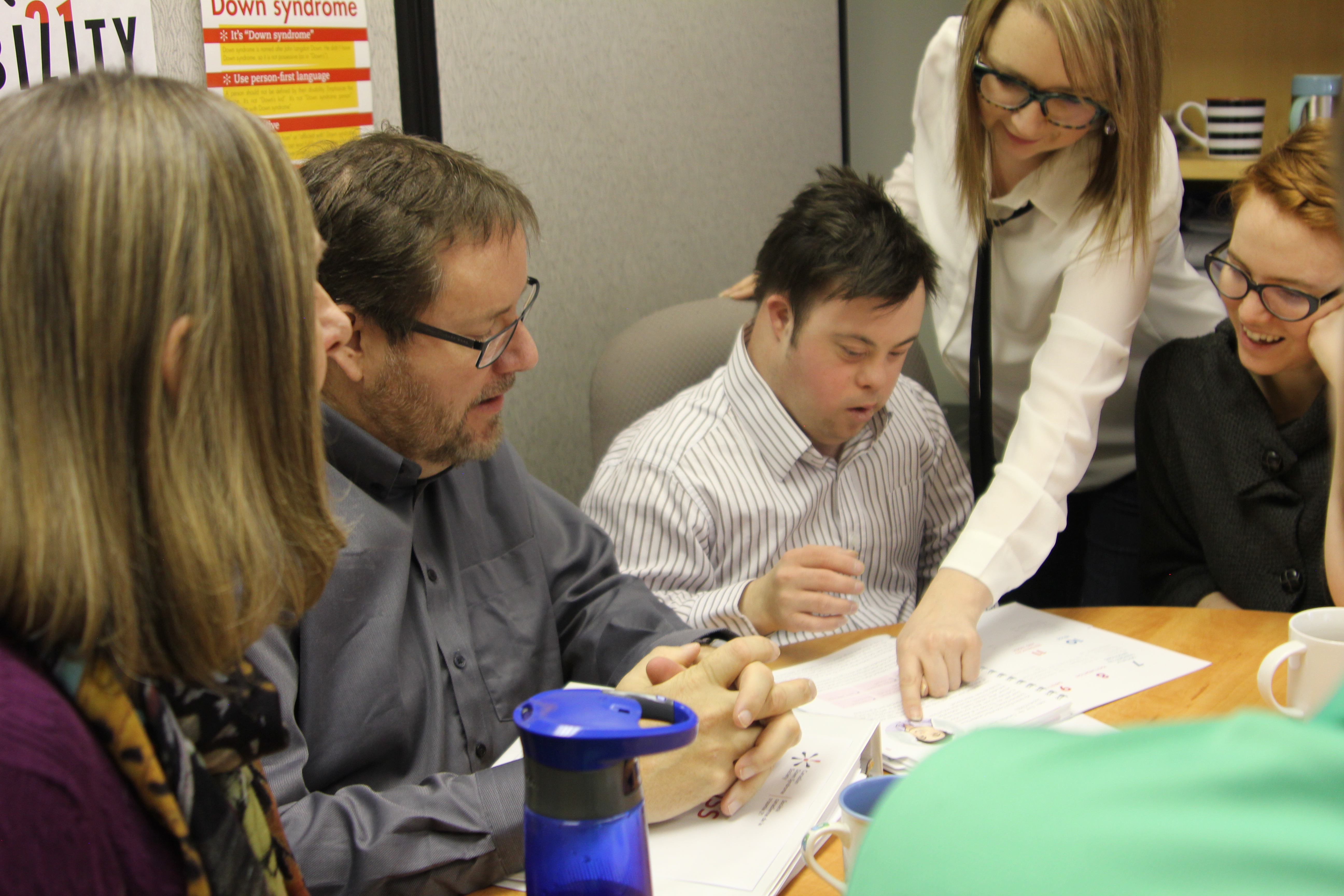 Dear CDSS members, donors, and supporters,
Thank you for an amazing March and World Down Syndrome Day! We had a blast celebrating on #WDSD2018 and we're glad so many of you joined us in your communities and followed along on social media. If you missed our posts make sure you check out our Facebook, Instagram and Twitter accounts. We were tagged in thousands of posts from around the world (it was hard to keep up with all the amazing celebrations)!
So what did we do on World Down Syndrome Day? We hosted a Facebook Live event with our Awareness Leader Paul Sawka. You can watch it here if you missed out. We held our own dance party with our co-workers and over 321 schools and organizations across North America held #DanceOn321 parties as well! Finally, thanks to FCB Toronto's hard work we launched the second instalment of the "Anything But Sorry" Campaign. Watch the latest video – don't forget to share!
Onto our Canadian Down Syndrome Conference news – we hope you're all excited to join us in Hamilton, Ontario! We've been hard at work with our co-hosts (Halton Down Syndrome Association and Down Syndrome Association of Hamilton) making sure this year's conference is one of our best. Make sure you register soon as spots are starting to fill up – don't forget to grab your banquet tickets aswell. Here are some updates that will help planning your conference trip even easier:
We're on the final stretch to the conference and with it just weeks away, we're counting down until we get to see all of you!
Finally, we wanted to thank our first two Go21's of 2018! Project 321 Peel Down Syndrome Association held their Go21 event on March 24th and had a great turnout! Flo Glassblowing in Ottawa held their first Go21 on March 17th! They even held an online auction to raise money!
Thank you for subscribing to 21 Monthly, the CDSS newsletter.
Regards,

Kirk Crowther
National Executive Director
Canadian Down Syndrome Society