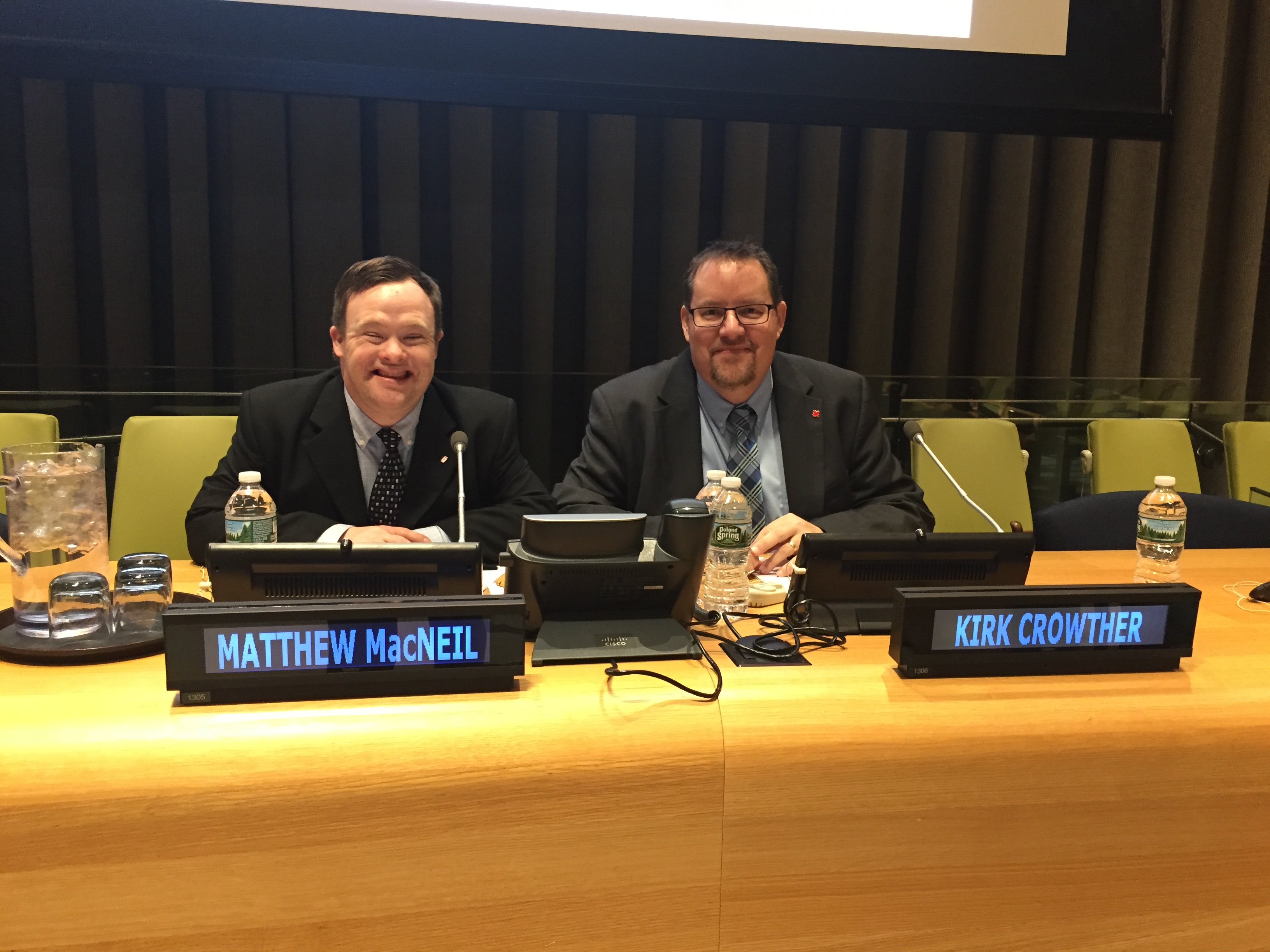 Dear CDSS members, donors, and supporters,
It's March! It's one of our busiest times of the year – and most exciting. With World Down Syndrome Day on March 21st and our conference prep, we have lots to share with you. Follow us on the CDSS Facebook, Twitter, and Instagram accounts to get the latest information!
Have you been keeping up with all of our incredible conference news? Get the 'CDSS 2018' Conference app for Android and iPhones. Announcements are being made weekly! We have been hard at work announcing all of our speakers and our finalized list will be posted on March 12th! Register today to enjoy our Early Bird prices!
CDSS has a lot going on for WDSD! Our National Executive Director Kirk Crowther will be in Ottawa speaking with ministers and senators about the importance of inclusion and how to better serve Canada's Down syndrome community.
CDSS will also be hosting a Facebook Live and Instagram Live at 1pm EST with our Awareness Leader Paul Sawka to celebrate WDSD!
Thank you for your overwhelming support of the World Down Syndrome Day School Packages! We've sent out fundraising guides, posters, stickers and tattoos to over 321 schools and organizations across Canada! And if you're having a Dance On 3/21 dance party or celebrating WDSD send us your videos and photos and we'll post it on our social media channels. You can also download posters for World Down Syndrome Day and post them in your community.
Finally, we will be launching part two of #AnythingButSorry! Make sure you are watching us closely on social media to watch WDSD unfold!
And that's what we have going on in March! CDSS is so excited to celebrate the amazing accomplishments of all people with Down syndrome on WDSD! Thank you for subscribing to 21 Monthly, the CDSS newsletter.
Regards,

Kirk Crowther
National Executive Director
Canadian Down Syndrome Society