Dear CDSS members, donors, and supporters,
Thanks for another great January. We've really laid a great foundation for the year, and we're excited for the exciting initiatives we have coming up this month.
As you may know, World Down Syndrome Day is next month. Keep an eye out on our WDSD section in the coming weeks for updated information on Dance on 3/21 and to download WDSD posters. You can also send us your events – we'll post them on our site. We also want to help you with your World Down Syndrome Day celebration! If you're a school or an organization, you can order a WDSD Package. It is free for schools and organizations who will celebrate WDSD. Place your order before March 1st to get it by March 21st!
We hope everyone is as excited about the Canadian Down Syndrome Conference as we are! We're working hard to make our 30th conference is as special as our first – we have exceptional speakers like Elena and Sean from A&E's Born This Way, new and exciting sessions, and most importantly, we're bringing together Canada's incredible Down syndrome community. Registration is open – click here to enjoy our Early Bird prices, which ends on April 30th! Accommodation at the Banff Centre for Arts and Creativity is limited, so click here for information on reserving your space. We're also looking for volunteers! Find out how to join us here. Have any questions about the conference? Visit our new conference FAQ page.
We've been announcing our conference schedule and speakers on the conference app, so download the app to get the latest news. You can also view the speaker info on the web version of our app, but we recommend you get the app – through it you get to meet other conference attendees, share stories, post pictures, and more! The app gives us a direct connection to our conference attendees.
And that's what we have going on in February! Thank you for subscribing to 21 Monthly, the CDSS newsletter. Thank you again for your continued support.
Regards,

Kirk Crowther
National Executive Director
Canadian Down Syndrome Society
PS: We have a great announcement to make – congratulations to Jeremy and Jessie, VATTA members. They got engaged this past Valentine's Day! We're so thrilled for the beautiful couple.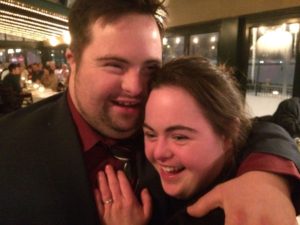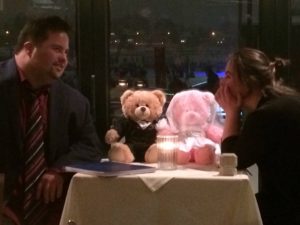 ---
Down Syndrome in the News: