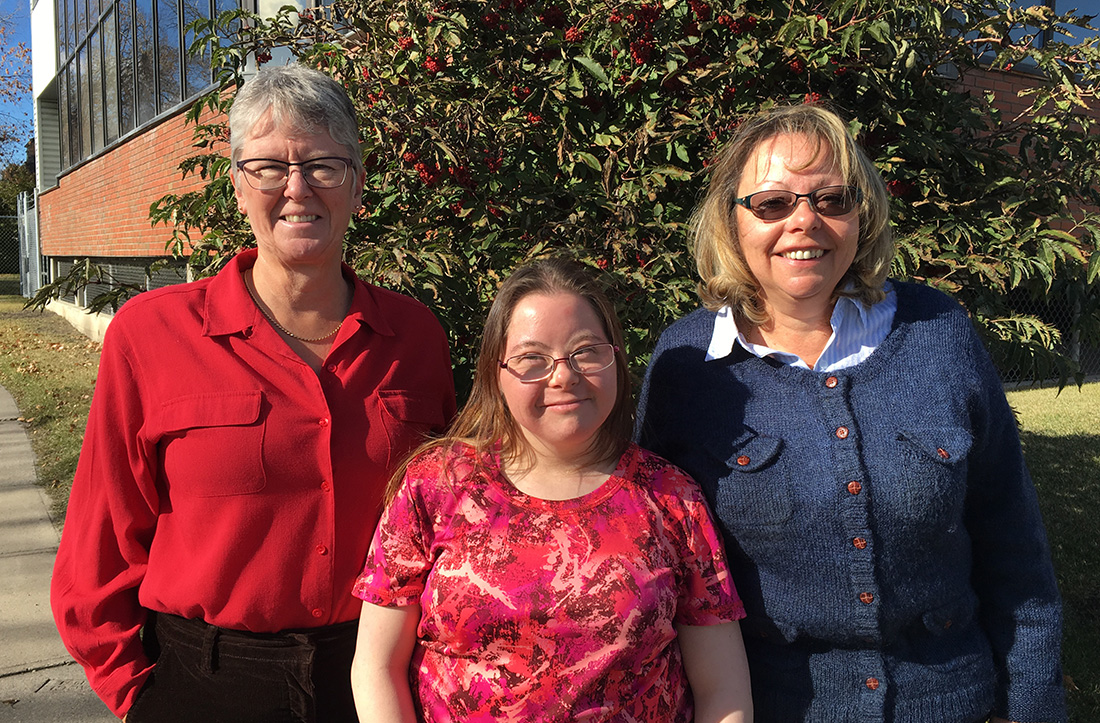 2017 marks the Canadian Down Syndrome Society's 30th anniversary – 30 years of change that your support has made possible! We'd like to share some thoughts from Jody Roll, Stephanie Roll and Jean Creagh. Stephanie and Jean are founding members of CDSS  and lifelong friends. Jody grew up with CDSS and has served on the Board of Directors.
Dear friend,
When our children brought us together in the 1980s, we soon saw that the services we needed were  inconsistent, and they depended on where you lived. We started connecting with other families and professionals because we wanted to find a way for every Canadian family to have the best medical care  and support for their child with Down syndrome.
Slowly, the idea for a national forum to share ideas was born. By 1987 the Canadian Down Syndrome  Society was incorporated, and we held the first national conference for families and professionals.
Then we grew quickly. There was such a need! Of course there was no internet, so we shared information through conference calls and mail. We even had a national lending library! That's how little information was out there.
It was such a lonely place back then. Parents fought, and fought, and fought. They fought for their child's medical needs, and they fought for inclusion. But the hard work is paying off. Today, many adults with Down syndrome live independently, earn a living, and are planning for retirement. Jody went to university, lives in her own apartment and works as a professional artist. We have come a long way in 30 years – thanks to you!
What do we want as we look to the next 30 years?
That's easy. Full inclusion. No matter where. No matter who. Jody says it best: "We want to be ordinary. Average. Just like everybody else. Because we are."
Your support has brought us this far. Your support will take us to a fully inclusive future.
Everywhere in Canada and beyond. Thank you!
— Jody, Stephanie & Jean
'30 Years of Change'
Click the graphic to view a PDF timeline highlighting 30 years of change in the Down syndrome community. Share your voice and continue the timeline. What do you want the future to look like for people with Down syndrome? Have your say and let us know your vision for Canada for the next 30 years – by 2047!