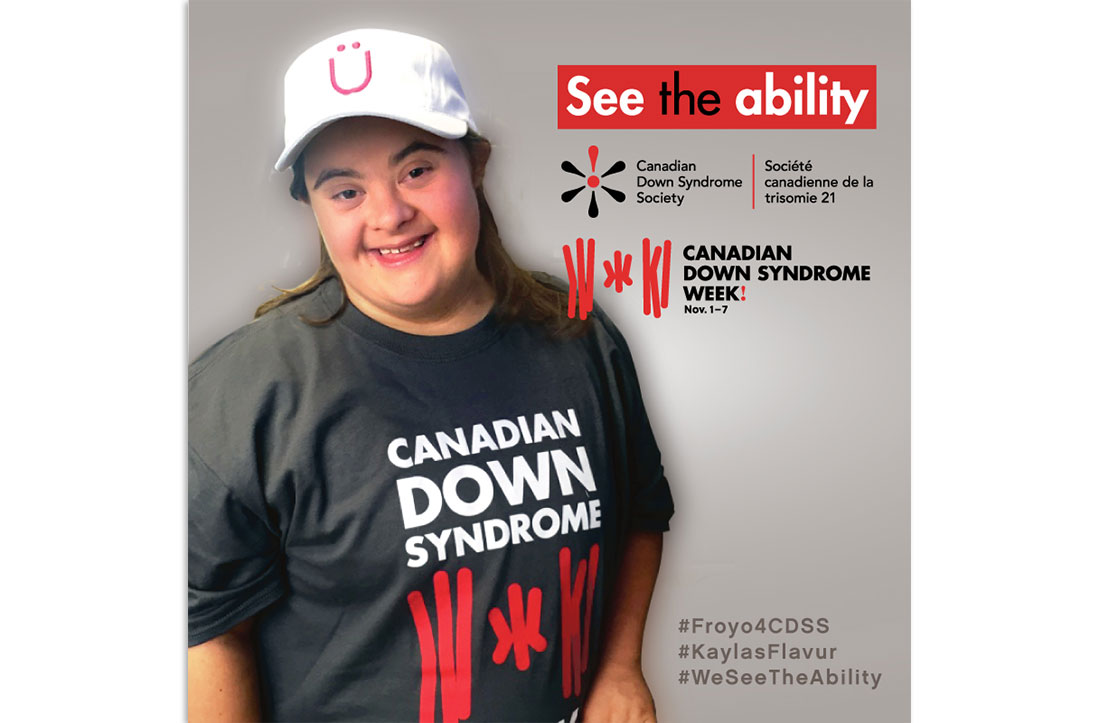 We are SO excited to partner with Yogen Fruz for Canadian Down Syndrome Week! And we can't wait to try #KaylasFlavur!
"Go read our new blog about Kayla's Flavür in honour of celebrating Canadian Down Syndrome Week at blog.yogenfruz.com/kaylasflavur
We have partnered up with the Canadian Down Syndrome Society to raise awareness and to celebrate people with Down syndrome! We aim to empower these individuals and their family, and our main message is to "See the Ability".
Kayla is Yogen Früz's number one fan, but not only that, she is also the daughter of the co-founder and CEO of Yogen Früz, Aaron Serruya! She worked with us and she created her very own flavour called Kayla's Flavür which you can purchase at any participating Canadian stores! 10% of the proceeds from Kayla's Flavür will be donated to the Canadian Down Syndrome Society!"