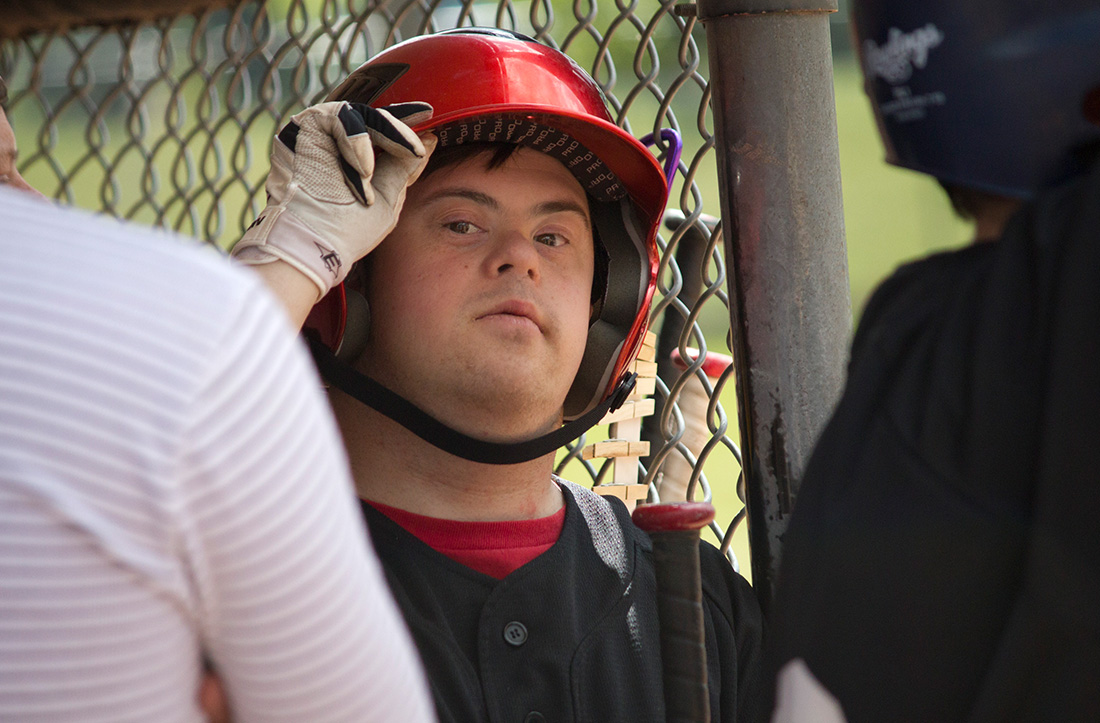 A few weekends ago, I had a busy weekend. I played baseball in the 2017 Special Olympics Alberta Provincial Summer Games! I have always loved baseball and have been playing it for nearly all of my life. I played community softball (t-ball, coach-pitch, and regular softball) for 7 years. I started in 1993 and quit in 2000 because I got too busy to keep it up. I always wanted to get back into it so I decided to start playing again in 2011 with Special Olympics.
The big tournament took place in Medicine Hat. We took a bus from Calgary on Friday morning and we didn't get back into town until Sunday evening. Friday we set up our sleeping arrangements, we got to sleep in a school! Saturday was a big day, we spent the morning at the opening ceremony of our games then the tournament began. We played two games on Saturday and two games on Sunday, all four games were played in 30 degree heat! We ended the weekend with the handing of medals, and a banquet where we had a dinner/dance event.
I had such a great weekend attending the Summer Games and playing baseball with Special Olympics. My favorite part of Special Olympics is the team experience and always playing my very best. I played very hard this weekend and in multiple positions, sometimes I was right field or left field, a runner and I was also batting.
Medicine Hat was jam packed full of people. Each sport had about 10 teams playing which meant there were so many people everywhere! I got to meet a bunch of new people from different sports teams. I love making new friends!
Overall I had a great weekend, but the highlight of it was my team winning the silver medal and only losing the gold medal final by one run! Can you believe it? If you want to become an athlete with Special Olympics or even just learn more information about them visit their website: https://www.specialolympicscalgary.ca/