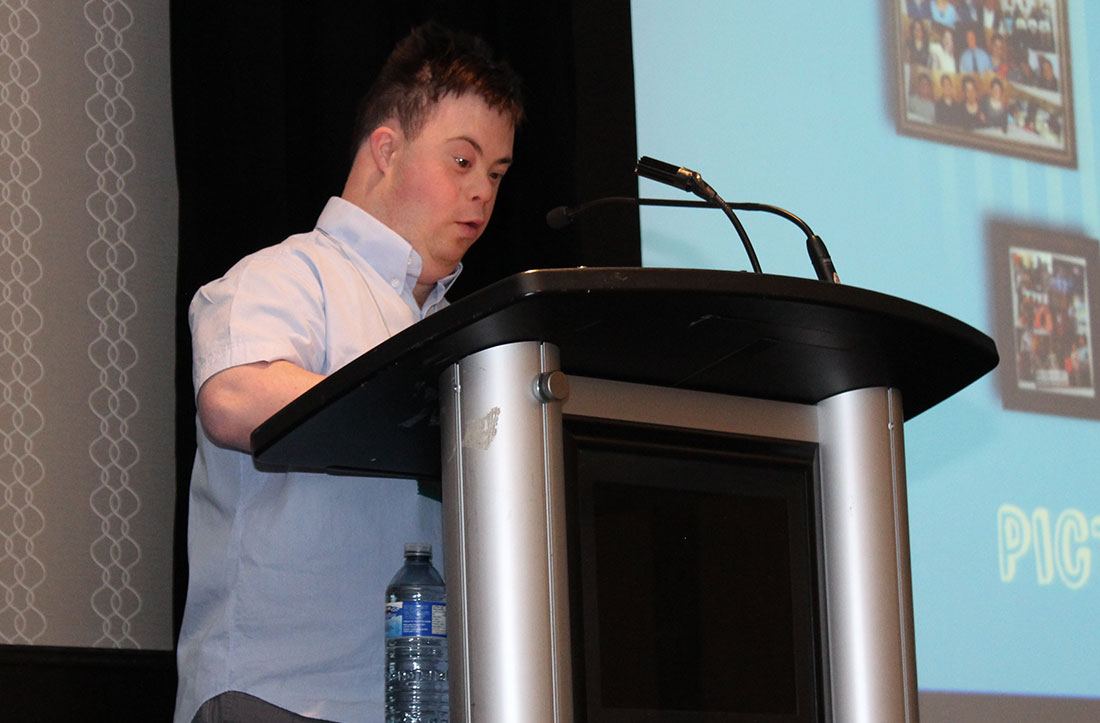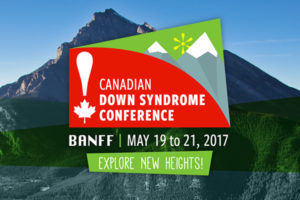 Every year, CDSS has a conference in Canada and this year it's going to be in Banff! We are celebrating our 30th anniversary. CDSS and I are the same age! Banff is a wonderful and beautiful National Park close to Calgary. The conference is at the Banff Centre for Arts and Creativity, which is such a nice place to be. There is a lot to do and see in Banff. There are big mountains, neat shops to explore, but my favorite part is the Banff Sweet Shoppe, I love their fudge! I am sure everyone is looking forward to coming to our conference, I know I am.
I am very excited to be going to this year's conference. I will be attending the Self-Advocate and Teen Program which means I get to do all sorts of fun activities with teens and other adults with Down syndrome while our parents go to the conference. In the past there have been things like cooking classes, dance lessons, yoga, and karaoke. The conference planners are planning the program right now and I am so excited to hear about the fun stuff we will do.
Every year we have different keynote speakers, this year we have Elena and Sean from the TV show Born this Way! I can't wait to see them, I know we will have a lot to learn from them. The Self-Advocate and Teen Program will get to watch their speeches. I've even included a few videos of both Sean and Elena to show you who they are. Here is one about Sean. And here is one about Elena.
There are so many fun things to do at the conference this year. I can't wait to see Banff again, the Self-Advocate and Teen Program, the keynote speakers, but I'm mostly excited for the dinner/dance at the end. There's an ending speech, a delicious dinner, and after that we get up and dance the night away! I can't wait to see you all there in May! Register here today.