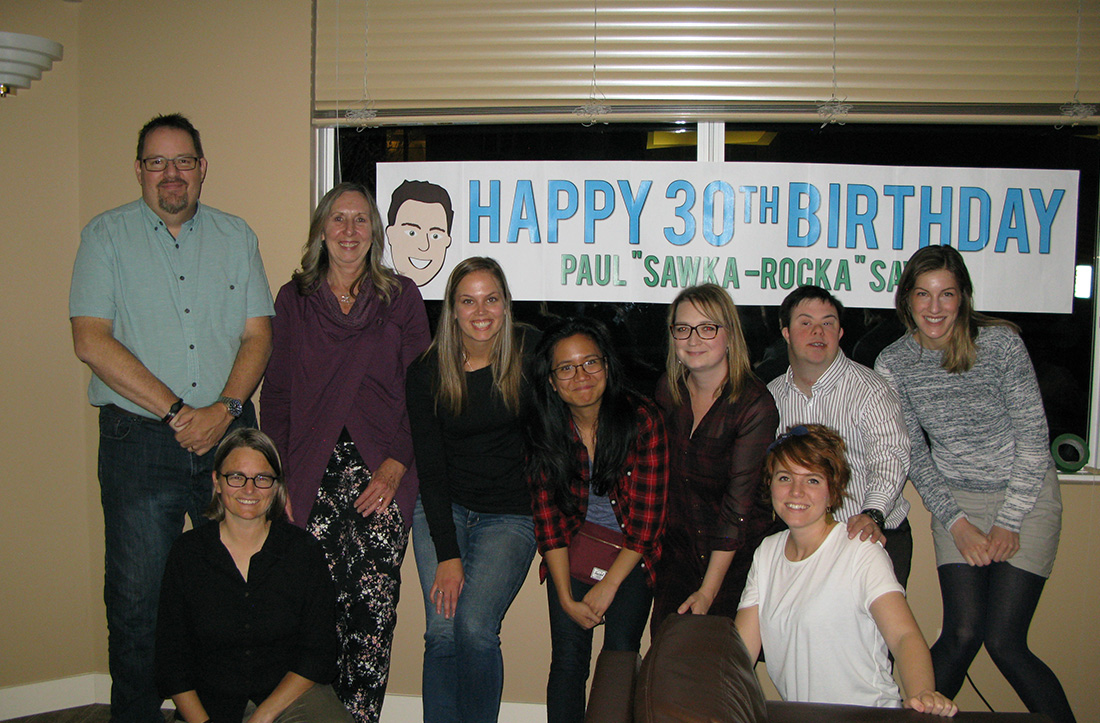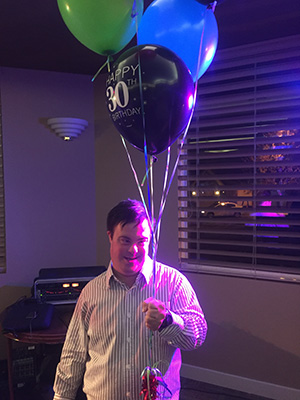 I am very happy and proud to have had a very big birthday milestone, I just turned the big 30 years old. I had a birthday party at my apartment building with my family, friends, and my co-workers. My sister Amy and I put together a playlist of music for my birthday party. There was a dance party at my birthday.  I am sure that everyone had fun at the party! I also got to have a big birthday lunch with my co-workers.
Being 30 years old means that I need to be responsible for myself. I am very proud to be working at CDSS and to have a career as the Awareness Leader. I live on my own in an apartment. Living on your own means having to pay rent and bills. Living on my own also means I do my own laundry, washing my own dishes, and vacuuming. It's great to be 30!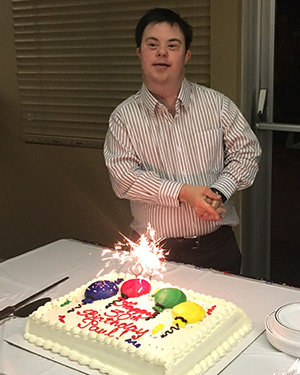 My party was great! It was wonderful to have a big party with all my friends and family. I can't thank everyone enough for coming to my party and being there for me. I felt honoured to have all the people that helped me put this party together for my milestone birthday. I had some crazy fun at my party dancing with everyone. A big thanks to my family for helping clean up after the party. Until next year! My favourite part was being with my family, my friends, my old and new and all my friends from Dolphin's Swim Club. I also enjoyed the great food at my party made by my Mom. I really had a great time and I hope all my guests did too! I am sure that we can do it again in future years to come.
My goals for the next 30 years are…. I want to travel to more new places. My top travel goals are to go to Disneyland, Chicago, and New York. I hope to keep working here at CDSS and help Canada to be a more inclusive place for people with Down syndrome. I want to continue to help people learn about Down syndrome and all the great things people with Down syndrome can do. I am grateful to have my coworkers and my support. I hope to keep working with all these great people in the future! I hope to find a girlfriend and maybe get married one day. I hope to buy a house of my own and live there with a roommate. Buying a house is a big job but I'm ready to take on the challenge. If I owned a house I would need to pay bills, take care of the yard, and keep the house clean. I'm ready for this challenge! I also have a goal to keep up with all the sports I play and going to the YMCA so I stay healthy and fit.