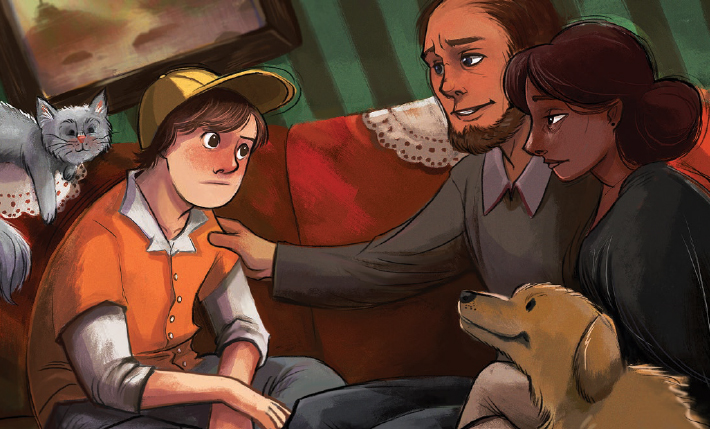 It's been one week since #GivingTuesday! Last week we raised money to give Mind and Body books to 295 self-advocates like you! Thank you to everyone who donated, you have helped self-advocates across Canada learn this very important information.
VATTA members were all given a copy of Mind and Body, a book written for self-advocates about bodies, dating, and safety. Two members of the Lifestyles Committee decided to write a review of the book. Here's what they had to say:
Book Review 1:
"I started reading the book when I first got it and I think it is fantastically written, in good, plain language. Years ago, there wouldn't have been a book like this. This has value and I would like to share it with all self-advocates. Even if you are a person who doesn't want to have sex yet, this book has good information, good illustrations (not too graphic, but they do help explain everything) and I think it is worthwhile. If you don't want sex, it is no big deal; those are really big decisions in life. This book gives good information; everyone should read it…teachers, too!
I like that this book is written in such a way that you can take on one topic or chapter at a time. The early chapters deal with values, trust, sexuality, what's appropriate, changes to male and female bodies, etc. You could start with just a few chapters and wait if you wanted to. Then it starts to move into important issues as young people's bodies change; things like relationships, intimacy, sex, etc. And then the book finishes with other very important information about babies, sexually transmitted diseases, being safe, etc. I think the chapters cover the questions a young person may have over a number of months or years. I like that it is in plain-language…no euphemisms, no giggling or awkwardness. That's really important. But it also addresses some of the slang terms that may come up, just so there's no confusion. I think it is very well done and could be used by all young people and their families. Well done!"

Book Review 2:
"In the dating section of the book it says when you find the right person to date, you should have an equal connection with one another and find things that you have in common. Some things you could have in common are activities, movies, sports, anything really!
The book also talks about finding someone in your life to feel comfortable talking about this stuff with. Examples are your mom or dad, a sibling, a neighbour, someone that you trust and look up to. Once you know who these people are and when you feel ready, you can have an open discussion about your feelings.
When it comes to having a relationship, the main thing is communication. Communication goes both ways, which means you both take turns to talk to each other. Another part of a relationship is respect for that person and compromise. Both people in the relationship need to have their needs met, not just one.
This book also talks about puberty, your body changing from a girl to a woman, or a boy to a man. It also talks about sexuality.
There are many other chapters in this book besides the ones I have already mentioned the other chapters include information on intimacy, having a baby and being around other people.
Other chapters may include information on sex, and sexually transmitted infections. There is also very important information about abuse and safety. This is very important because many people with a disability will be abused in their life. If we can teach ourselves about safety and be educated about all of these topics."
If you are a self-advocate and would like to read the book, you can download a copy by clicking here. 
If you missed Giving Tuesday, it's not too late to put Mind and Body books into the hands of self-advocates! Click here to donate now.