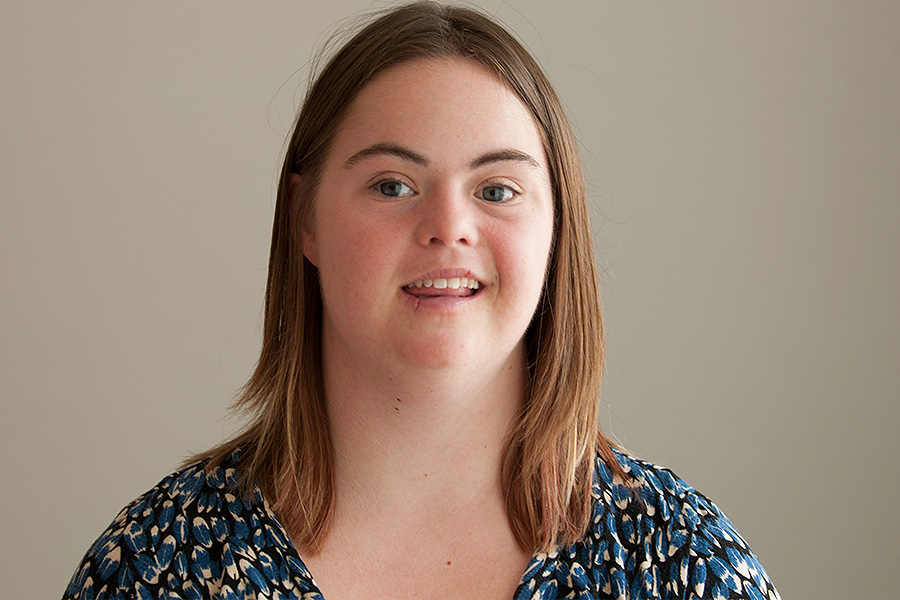 International Women's Day is about celebrating who we are as women. It is also about gender equality. To me, International Women's Day means that we as women need to be equal. What is equality all about? I will explain. Equality means seeing everyone's abilities. My voice matters, and so do the voices of everyone else. Everyone has a voice that needs to be heard.
This year's theme for International Women's Day in Canada is "Equality Matters." Equality matters to me because everyone wants and needs to be part of a diverse community. Equality means making space and creating room for people of all abilities to interact with each other.
I think "See the Ability" and "Equality Matters" are both about hearing people's voices. These slogans are about stopping prejudice and seeing each other's gifts and talents. That's important because right now not everyone has the space to have their voices heard.
My female role models include: Lauren Potter and my mom Nancy. Lauren Potter is one of my role models because she has Down syndrome and she is a really good actress and she speaks out for people with disabilities. It's important to have people with Down syndrome working in TV and movies. She inspires me because I love to act. My mom is one of my role models because after my stroke she still made sure my voice was heard. We need to listen to people who sometimes only have small voices.
My message for everyone is to follow your heart and follow your dreams. Even if you miss or fail, shoot back up to the moon.
You can find more information about International Women's Day at www.internationalwomensday.com and www.swc-cfc.gc.ca/commemoration/iwd-jif/index-en.html.