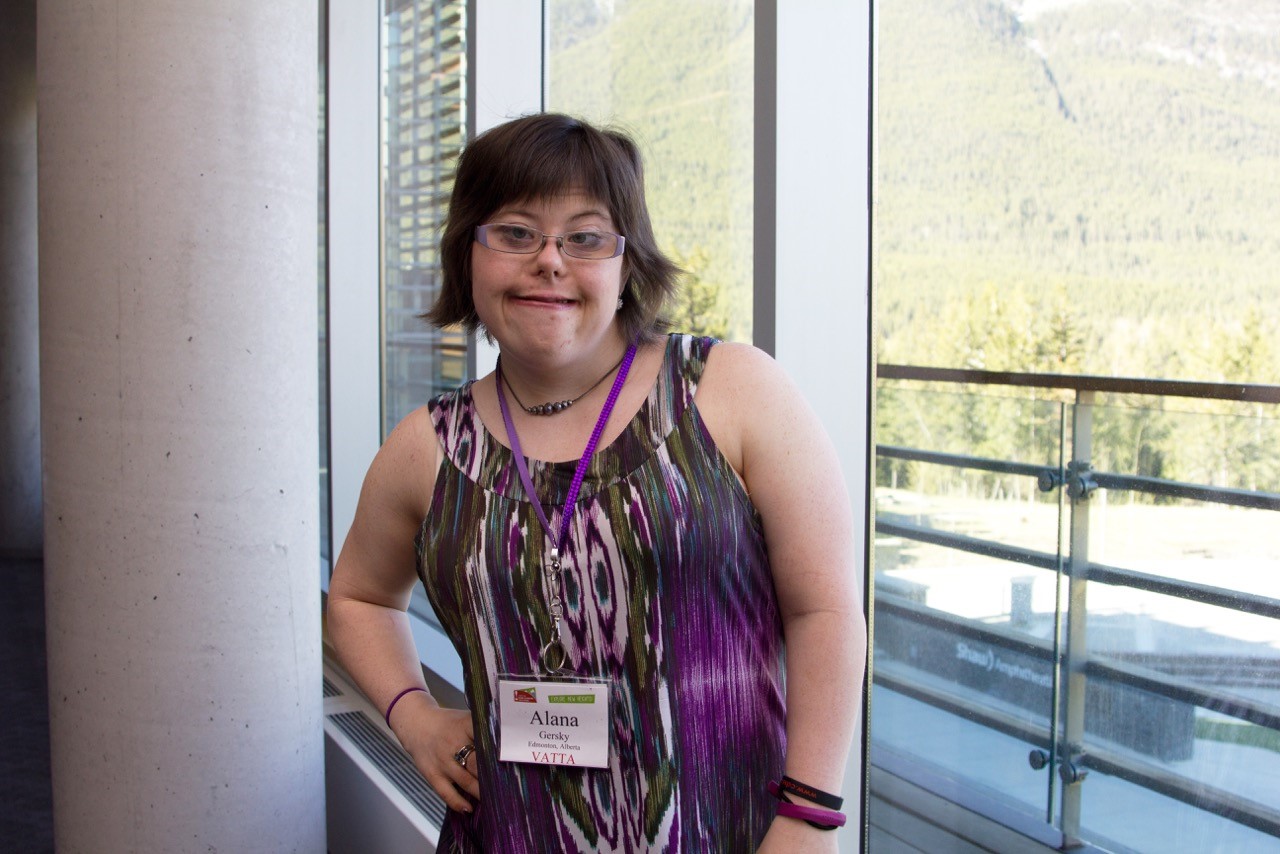 Hi Canada, Its VATTA member Alana here. I am so excited we are going to be getting two new VATTA members this year. I am going to tell you a little bit about what it was like for me when applying for VATTA and, what it has been like being on VATTA for the last two years.
I have been on VATTA for two years and so far it has been so great. I have gotten to travel to Toronto, Montreal, Calgary, and Banff.
When I was applying to be on VATTA I had to fill out the application form, and then I had an interview with the Chair of the VATTA committee. Before I had my interview I had to research to make sure I knew all about VATTA and what VATTA does, so I could talk to them about that. Then I had to explain why I wanted to be on VATTA and why I wanted to make a difference for people with Down syndrome.
VATTA is really important to me because it gives me a sense of purpose knowing that I can make a difference for others and I can teach by example. During my two years on VATTA I have made some awesome friendships with the other VATTA members, and other self-advocates all across Canada. My favorite part of VATTA is knowing that my voice can be heard and that I can stand up for people that can't stand up for themselves.
Being on VATTA means that we get to work on some pretty exciting projects with the Board of Directors and the staff at CDSS. I have been able to help with Mind & Body and our New Parent Package called 21 Welcomes, I also write thank you cards to donors.
I have gotten to do a lot of really awesome things while I have been on VATTA and I am so excited to see what is next for VATTA.
If you would like to make a difference in your community and have you voice heard VATTA might be a great fit for you. My Advice to you if you are interested in becoming a member of VATTA is that if you would like to be a role model and advocate for people with Down syndrome… APPLY!
I hope this helps to give you an idea of what it is like to be a VATTA member. If you have any questions about what it is like to be on VATTA or about the application process please contact CDSS at info@cdss.ca or 1-800-883-5608
Alana