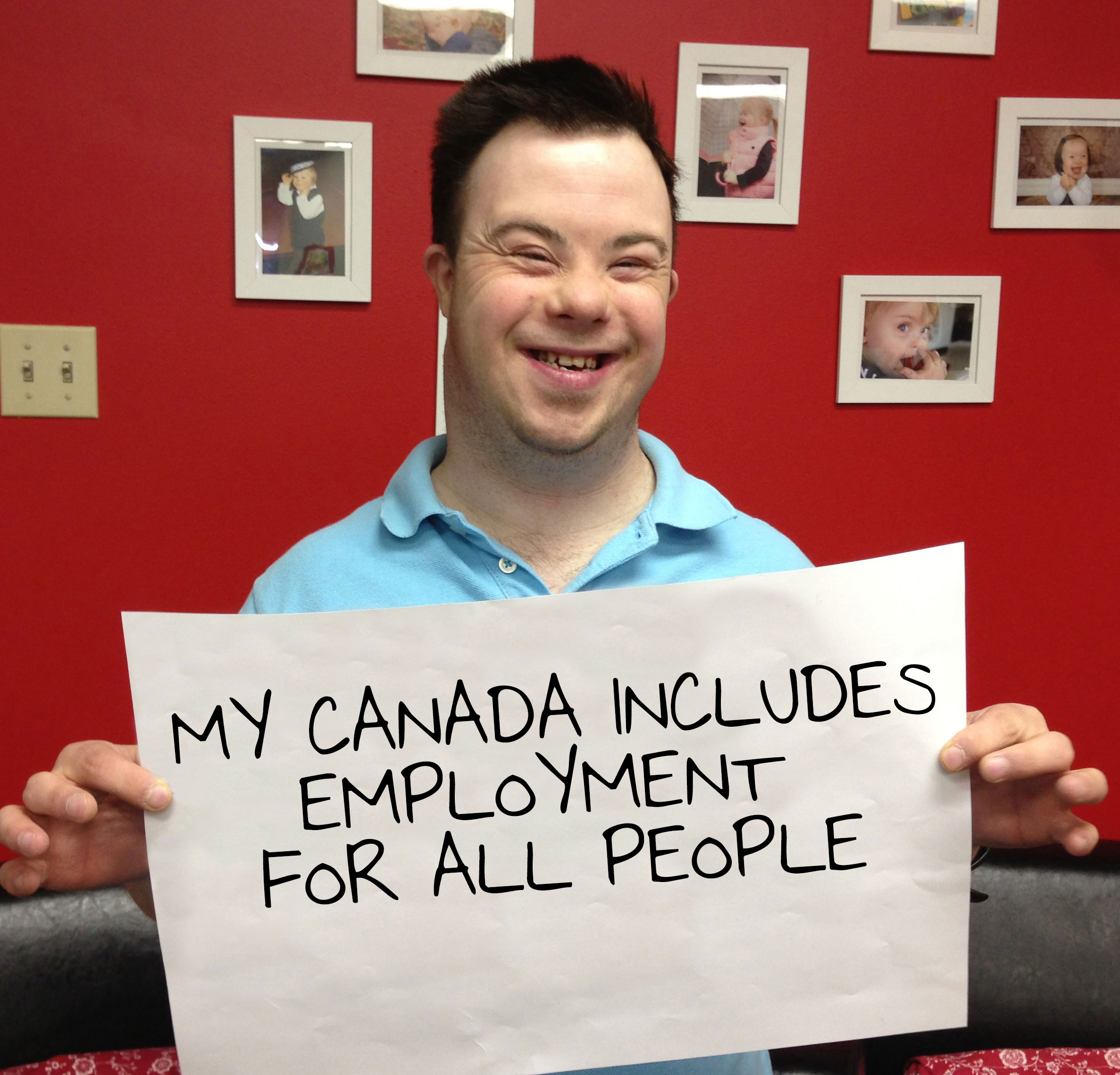 Happy 150th birthday, Canada! To celebrate, we want Canadians to share photos and videos that depict the country's diverse Down syndrome community, with answers to the the question – "What Does Your Canada Include?"
Inspired by Rick Mercer's video "My Canada includes an extra chromosome," we would like all of you to share what makes Canada's Down syndrome community makes great by sending us photos and videos of you in your community with signs that answer the question. We'll share all of these photos on our website in time for Canada Day! 
Thanks to Sabrina from Down Right Cute for reaching out with this fantastic idea.
For more information and to submit, click here.