Community is

Everything

to CDSS
When friends, family, and co-workers come together to help, we are inspired!
Inspiration can come from a hobby, talent, or something totally new! Turn your idea into a fundraising opportunity and help us continue our work for the Down syndrome community. Starting a community fundraiser is easy and fun, and we are here to help you along the way. There are so many ways people and groups like you can support life-changing projects by activating your passion and harnessing your community.
Do you have a fundraising idea you'd like to discuss? Please feel free to connect with us by emailing PamelaM@CDSS.ca or by calling our team at 1-800-883-5608.
Introducing 321 Fun

ds
Your Community Fundraising Toolkit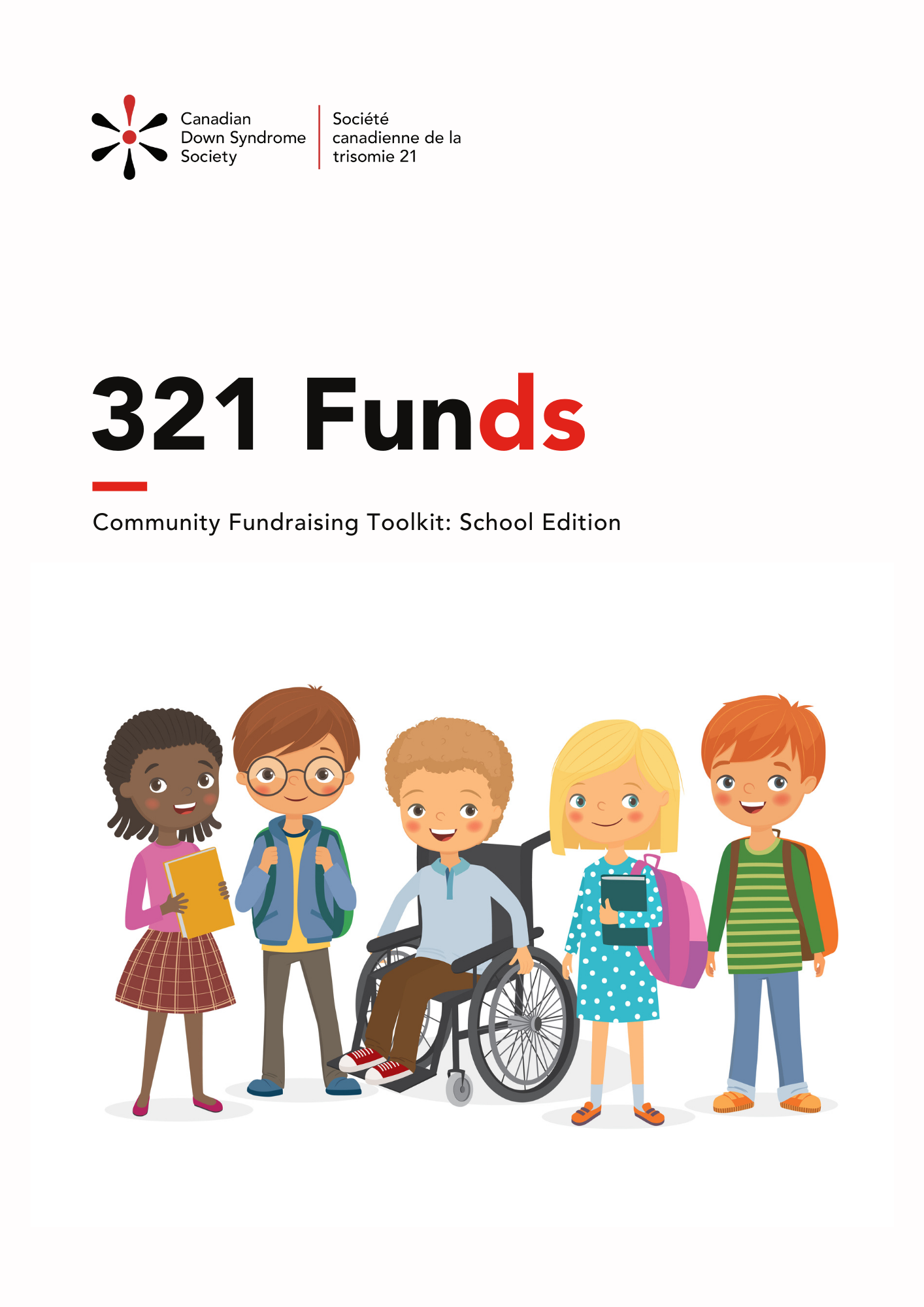 Welcome to 321 Funds: School Edition!
321 Funds is a community fundraising program designed to help students of any age, ability, and location plan fundraising projects that benefit thousands of Canadians with Down syndrome. Inside your community fundraising toolkit, you'll find fundraising ideas, steps for planning your own fundraiser, and helpful resources.
You can choose from four different fundraising initiatives:
21 Positivity Project:

Kindness-driven initiatives that spread positivity in your school community.

Down for Anything: Physical activity-based initiatives that will get your school moving together.
Hands Down: Creativity-fueled challenges, involving hands-on activities and community services.
Create Change: Come up with your own unique fundraiser and share your project with us using #CreateChangeCDSS.
More 321 Fun

ds

Toolkits are Coming Soon!
Hosting a 321 Fundraiser? Register Your Event
Let us know about your fundraiser so we can help spread the word! Register your event below and our team will connect with you as soon as possible.