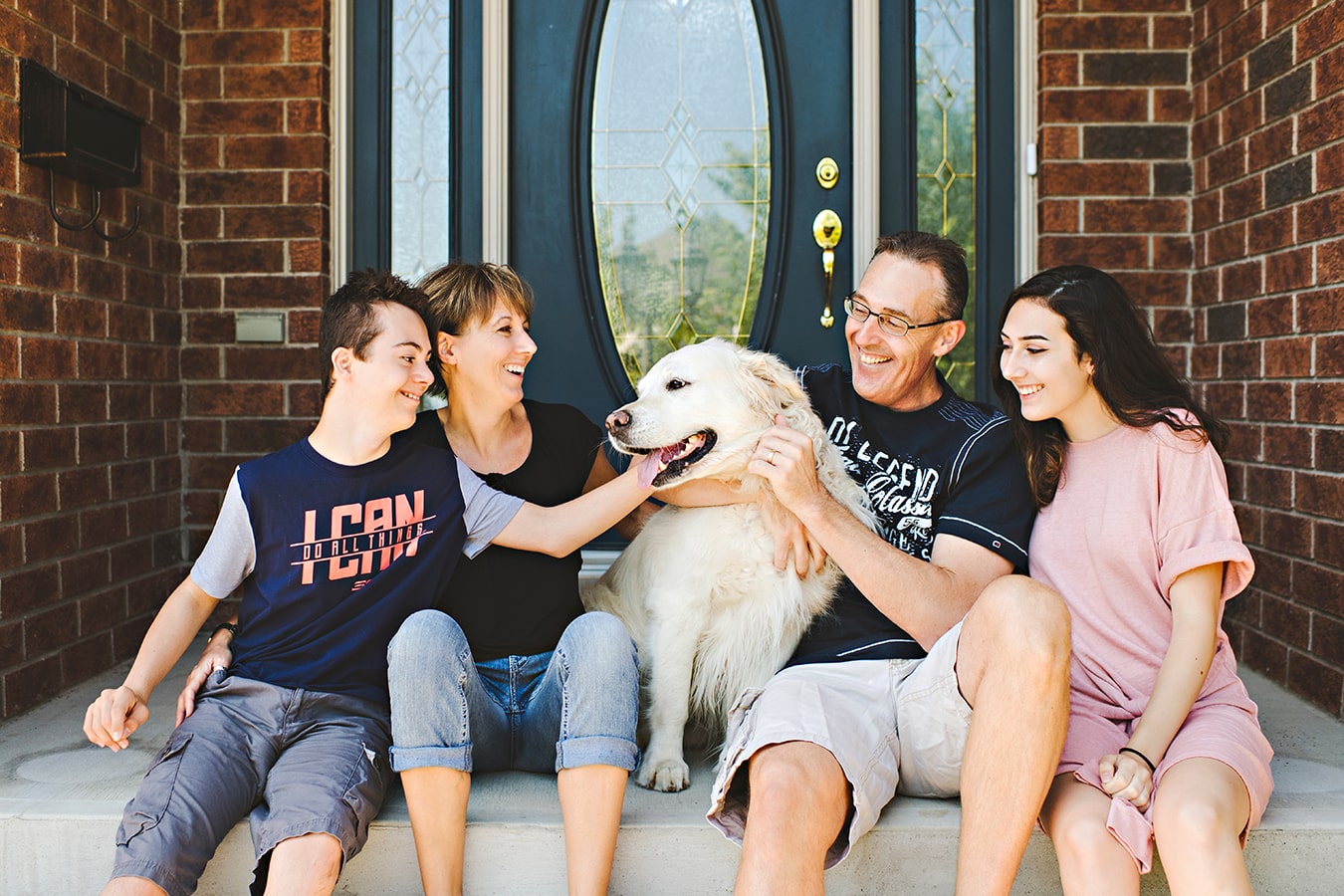 When the time comes for your loved one to move away from the family home or change living arrangements, there are many options. Ensure that you are involving your loved one in the choices about their living arrangements, as this can help to identify preferences and support needed. The following are some potential housing options for an adult living with Down syndrome. Depending on the individual's abilities and preferences, not all may apply.
Types of Living Arrangements
Independent Living
People with Down syndrome may be capable of living independently. It is completely up to the individual and their needs if they wish to do so. Some people with Down syndrome may be able to live by themselves with some support from friends and family, depending on the person and their wishes.
Supportive Roommate
A common choice among people with Down syndrome is to choose to live independently but with a roommate. The roommate can be classified as a "supportive roommate." A supportive roommate helps the individual with tasks and planning for the week as well as community support. The roommate's level of support is dependent on how much assistance the individual needs. Generally, supportive roommates are hired and paid for their help. The supportive roommate may have another job or could be a student, so they may not be around 24/7, but should be flexible to be around when the individual needs them.
Another option similar to a supportive roommate is more like a supportive family. Couples or families may open up their homes to accommodate an individual to live with them, the individual will pay rent and in return the homeowner provides accommodation and a certain level of support to the individual. Every situation is different, find a plan that works for everyone's needs.
Group Homes
Group homes consist of multiple individuals with a disability living in one home. Typically, qualified care staff are present to help residents with their individual care needs and daily activities. Group homes can be a good fit if the individual likes to be social and participate in group activities and needs support from a caregiver throughout the day and night.
Long Term Care Homes
Long-term care homes have different levels of care depending on the individual's needs. Some have full-time staff, and some only have part-time or limited medical care staff at certain hours. Long-term care is a good option if the person is in their later years and needs some level of 24-hour care or care that is beyond the ability of other living situations. It may also be considered if wandering becomes an issue with the diagnosis of Alzheimer's disease and they need a secure area, such as a locked building or unit, to prevent them from becoming lost.
Family Home
There is always the option for your loved one to stay at home. This is the option that many families choose so their loved one can stay in a familiar environment and be with their families. Since some people with Down syndrome are outliving their parents, families need to make sure that they have sufficient health and physical ability to stay as the primary caregiver. Check in with yourself and your family if there needs to be extra help in the home or options regarding moving into a supported living situation.
Transitioning Between Options
Moving houses can be a stressful event for anyone. When transitioning between different living arrangements, try to prepare as much as possible before the move actually happens. The concept of moving and potentially moving in with different people or strangers may cause some behaviour issues and challenges even if the move is a positive change.
To help prepare with moving, consider the following tips:
Remind the individual in advance about the change coming by the use of a calendar.
Talk about the change frequently and answer any questions.
If possible, visit the new living place multiple times to make it familiar.
Remember that as people age their needs may change and the decision about where they live may need to be revisited. This can also apply if circumstances change within the home.