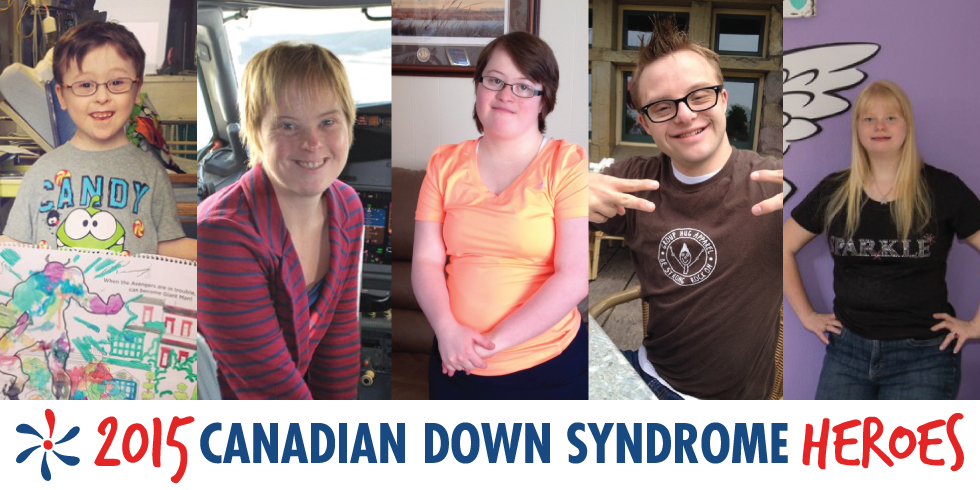 It's World Down Syndrome Day (March 21)! World Down Syndrome Day gives people around the world the opportunity to recognize and celebrate the contributions made by people with Down syndrome. Today, we are revealing the 2015 Canadian Down Syndrome Heroes!
Canadian Down Syndrome Heroes
For the last four years, the Canadian Down Syndrome Society has selected Heroes for World Down Syndrome Day. These Heroes were nominated by our members and supporters. We chose five great people who inspire their communities to "See the Ability". They represent a new generation of leaders in the Down syndrome community. The 2015 Heroes are (in no particular order):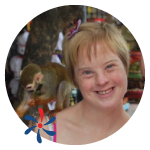 Emily Boycott from Milton
Emily is a 31-year-old accomplished rhythmic gymnast who has represented Canada at the World Summer Games in Athens, Greece and Shanghai, China. She is currently training for the 2015 World Summer Games in Los Angeles. Emily also works at Boston Pizza in Milton and volunteers with numerous organizations.
Emily was nominated by the Halton Down Syndrome Association (HDSA). Leanne Tovey, Chair of HDSA wrote: "Emily is an amazing daughter, sister, aunt, friend, volunteer, employee and athlete…She gives back tenfold to her family and community. She is a treasure – she is a hero."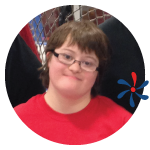 Megan Allard from Spiritwood
Megan is a 17-year-old avid volunteer. She has lead many successful fundraising campaigns for Saskatchewan's disability community. Megan is going to donate her awarded $500 for being a Hero to the Saskatchewan Association of Community Living (SACL) to support the Fusion Inclusion program.
"Megan has been a huge part of the success of our programs in her community of Spiritwood. She has taken a leadership role with our Fusion Inclusion program, which promotes inclusion," said Carolyn Ganes of SACL in her nomination letter.
Michael Meehan from Stittsville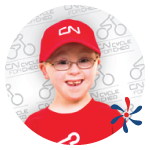 Michael is an 8-year-old whose positive spirit and inspiring attitude has helped him persevere through his diagnosis of Acute Lymphoblastic Leukemia. This has not deterred him from becoming a leading fundraiser who has helped raise thousands of dollars for CHEO. Michael is donating his award money to the CN Cycle for CHEO campaign.
"Michael has not necessarily been dealt the fairest hand in life but he has made the most of it and has helped others in the process. Michael lives his life in such a way that no one sees a disability. They only see a bright and happy 8-year-old who is bravely fighting cancer. He is our hero," wrote his father, Joe Meehan his nomination.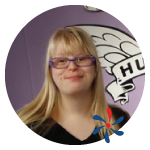 Angel Magnussen from Port Alberni
Angel is a 19-year-old who started an initiative called Hugginz by Angel, that sends personalized blanket to sick children. She has raised over $100, 000 for numerous children's charities in Canada.
"Angel gives me hope," wrote Lisa Woodin, who sent in a nomination letter for Angel. "As the mother of a special needs child myself, I know that my son is going to have to go out there and find his place in the world. Angel has shown me that he too someday will be able to find his place and that comforts me."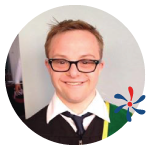 Andrew Banar from Windsor
Andrew is a 22-year-old who started his own company called Group Hug Apparel, a T-Shirt company that gives proceeds to various children-focused organizations and charities.
"He is a hero, not because he has Down syndrome and because of his business, but because he goes above and beyond to make the world better for those who are facing challenges," wrote Dianne Sedore-McCoy, who nominated Andrew. Sedore-McCoy is the grandparent of a child with Down syndrome. "With role models like Andrew, I am confident that my granddaughter will have a place in this world and be accepted for who she is."
The Heroes will be given a $500.00 grant to put toward their education, a special goal or project, or to donate to another organization of their choice.
Congratulations to our Heroes and thanks to the Heroes Selection Committee who had the hard decision of choosing just five! Click on any Hero's name above to learn more about them.
Other World Down Syndrome Day Initiatives
Not only are we celebrating Heroes, but communities around Canada and the world are celebrating this great day with parties, events, and Lots of Socks! What are you up to? Post it on our Facebook page orTweet it to us. We'll be sharing and retweeting throughout the day. Use #SeeTheAbility and #WDSD15.
And while you're at it, share and tweet Down Syndrome International's "My Opportunities, My Choices" video, featuring 50 countries from around the world. Canada's clip features Johanna Dias! Make sure to also check out The Canadian Down Syndrome Society's 2015 "See the Ability" Photo Montage.