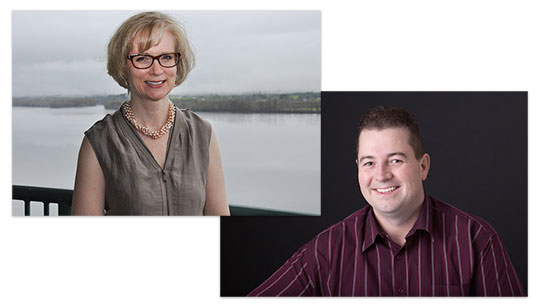 CDSS would like to acknowledge two great people who have committed their lives to supporting and advocating for the Down syndrome community. Kevan McBeth and Heather Kaine are retiring from the CDSS Board of Directors after dedicating eight years to serving Canada's Down syndrome community. They have helped make CDSS a better organization.
Heather has been one of our greatest advocates for VATTA, helping provide support to allow the committee to continue to represent Canadians with Down syndrome on the world stage. Heather served on the CDSS executive as treasurer for several years.
Kevan McBeth has been an exceptional Board Chair, pushing CDSS into new and exciting projects and continuing to foster an environment of collaboration. Prior to his work as Board Chair, Kevan was Vice Chair, coordinating and leading the Affiliate Council, twelve Down syndrome organizations across Canada.
On behalf of the CDSS community, we thank them for their eight years of service. We know for certain that CDSS has lifelong friends in them.