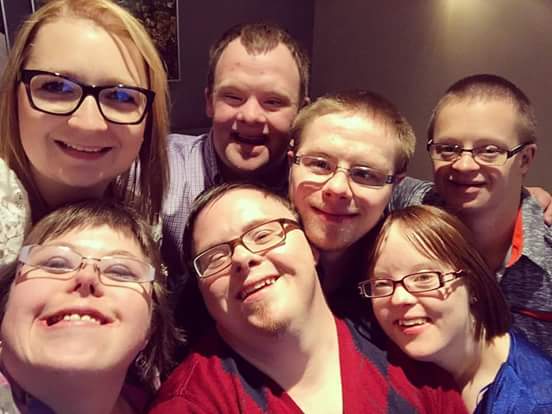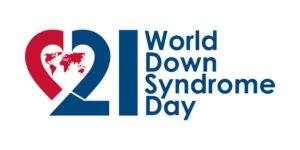 Hey Canada!
VATTA will be beginning to celebrate World Down Syndrome Day this weekend and on March 21st! Here's what they'll be up to on WDSD and what the day means to them!
Matt:
For World Down Syndrome Day, I am so excited work with CDSS National Executive Director Kirk Crowther at the UN in New York at the World Down Syndrome conference
What does World Down Syndrome Day mean to me? It means that we celebrate the positive changes through the years and advocating for people Down syndrome. 
Alana:
For World Down Syndrome Day, we will share posters and taking a photo/video with me and my award that I got for writing a song. 
World Down Syndrome Day means knowing to celebrate and knowing that having an extra gene make us who we are and that makes us special and unique. We are all different but we have the same dreams, but different genes. We can make a difference because we all have a voice that needs to be heard.
Nick:
My plans for World Down Syndrome Day include an interview with CTV with my friend, Miranda Klinger. We are going to wear mismatched socks to show everyone it's okay to be different. I can talk about my University class, which is "Devising Inclusive Theatre" because it's very important for people of all abilities to be involved in the Arts.
What does World Down Syndrome Day mean to me? What it means to me is a historic event. It represents a day of hope that people will understand more about Down syndrome and be more respectful. It's an opportunity to advocate for people with Down syndrome; to have a voice to ask for better opportunities in housing, education, employment and community life. It would be demeaning if we don't have a voice. We don't want to be known as someone with an extra chromosome. I want to be known as someone that is open-minded, with a willingness to share my abilities with the world.
Will:
For the World Down Syndrome Day weekend and on March 21 there will be a flag raising in front of City Hall in Halifax.
To me, World Down syndrome Day means to me is the sense of community and the families around you like in these pictures.